©
This is my version of my favourite Padana pizza from Pizza Express. I've made a few tweaks, such as substituting spinach for rocket and leaving off the red onions and mozzarella, but I think it compares pretty well to the original and is substantially cheaper!
½ quantity

basic bread dough

1 large onion, finely sliced

1 tbsp soft brown sugar

1 tbsp balsamic vinegar

3 tbsp sun-dried tomato paste

100g/4oz soft goat's cheese, roughly chopped

A few fresh basil leaves torn roughly

A handful of rocket/arugula leaves
Make the dough and divide in half once it has proved for an hour or so (use the other half to make another pizza of your choice!)
Meanwhile make the caramelised onions:
Heat 1 tbsp olive oil in a non-stick frying pan.
Sweat the onion with the lid on for 5 minutes, on a low heat, until soft.
Remove the pan lid, raise the heat and cook the onion for a further 7-10 minutes, stirring occasionally, until it turns a dark golden brown.
Turn the heat off and stir in the sugar; then add the vinegar.
Allow to reduce in the pan until most of the moisture has evaporated.
Flatten out the dough on a greased baking sheet to form a large circle (about 10"-12" in diameter.)
Spread with the sun-dried tomato paste.
Shred a few basil leaves over and top with little piles of the caramelised onions.
Sprinkle with the goat's cheese.
Bake in a pre-heated oven at 220C/200C Fan/Gas 8/450F for approximately 8-12 minutes.
After 5 minutes, check on the pizza and spread out the goat's cheese slightly. Return to the oven and bake until the pizza base and cheese start to brown.
Remove from the oven and top with a handful of rocket/arugula leaves.
Serve with corn on the cob or salad.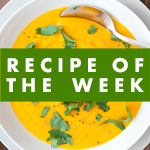 Vegan alternative: I found this recipe for tofu/cashew 'goat's cheese' over at Vegan Feast Kitchen, which looks like a good substitute for the dairy cheese. Alternatively try Bute Island Blue Sheese.
I've added this post to Emily's #recipeoftheweek linky over at A Mummy Too.
Pin It